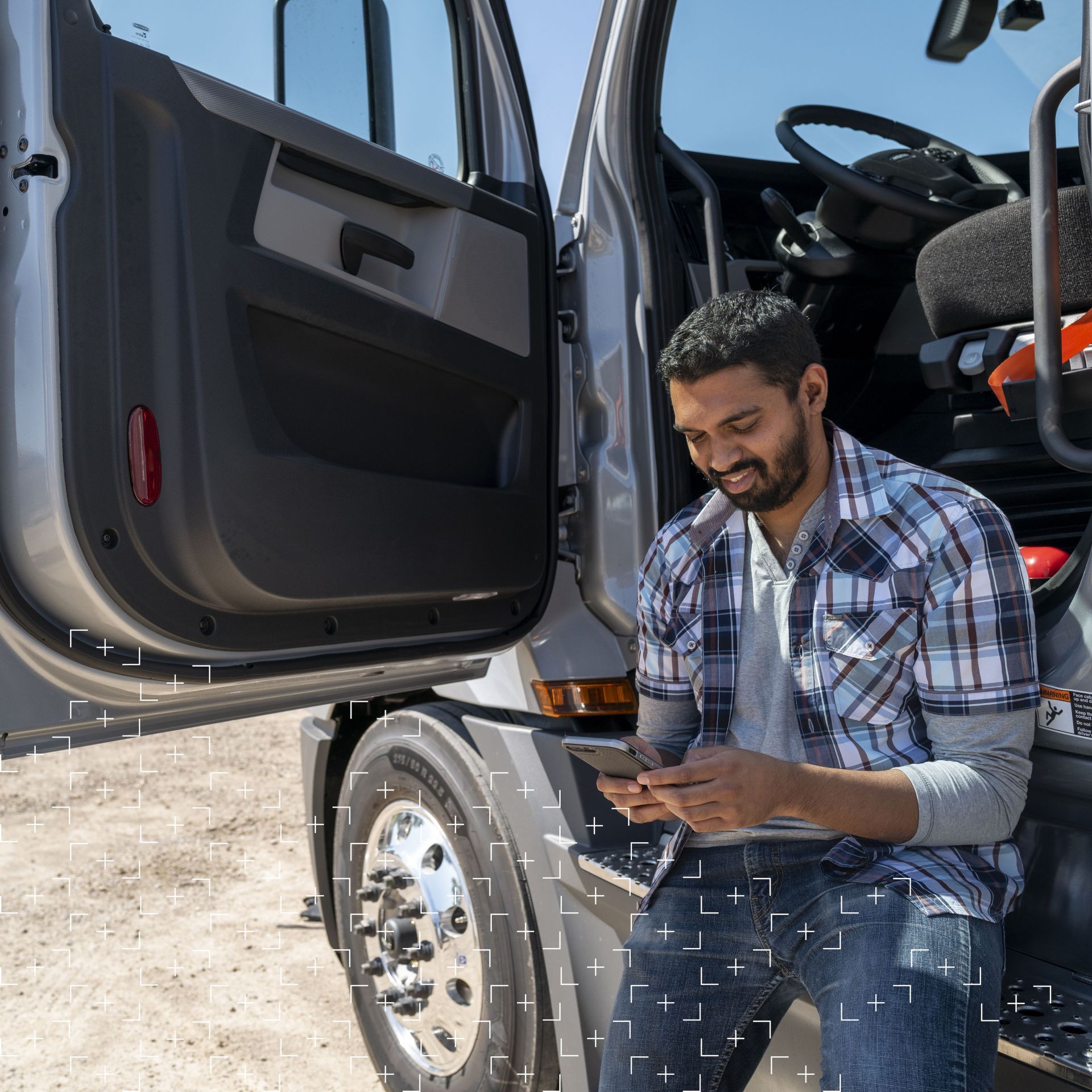 YOU KEEP OUR
SUPPLY CHAIN MOVING.
As the leading provider of transportation management, business intelligence and fleet maintenance solutions – Trimble Transportation maintains a laser focus on supporting transportation businesses like yours in the never-ending journey to accelerate growth while maximizing efficiency and bottom-line performance.
Our solutions are developed and supported by industry experts who understand the daily challenges you face inside and out. With thousands of customers worldwide, our base includes more than 70% of the top 100 for-hire carriers and 30% of the top 30 US brokerage companies.
We can help make your job easier through highly flexible, configurable software and solutions that will adapt to and grow with your business. Picture a living ecosystem that will bring you the end-to-end visibility and control you need to make the right decisions, right now.
OUR MISSION: SOLUTIONS TO STREAMLINE EVERYTHING YOU DO.
Whether your challenge is growing sales, increasing service levels, boosting revenue per mile, managing compliance, controlling costs, reducing driver turnover, cutting empty miles, or all of the above, you'll never stop evolving with hardware and software solutions from Trimble Transportation.
The success of any transportation business can be seen in hard numbers: operating margins, freight volume, revenue per mile, cost per mile, utilization, fuel spend, administrative costs, driver turnover and on-time delivery (to name a few).
For Trimble Transportation customers, our solutions identify ways to achieve tangible, sustained improvements in each of these categories. In fact, no other technology provider can match our record of success across a full range of industry segments:
- Auto Hauler
- 3PL/Dedicated Logistics
- Energy & Fuel Supply
- Intermodal
- Private Fleet
- Flatbed
- Truckload
- FinalMile
- LTL
- Brokerage
- Reefer
- Bulk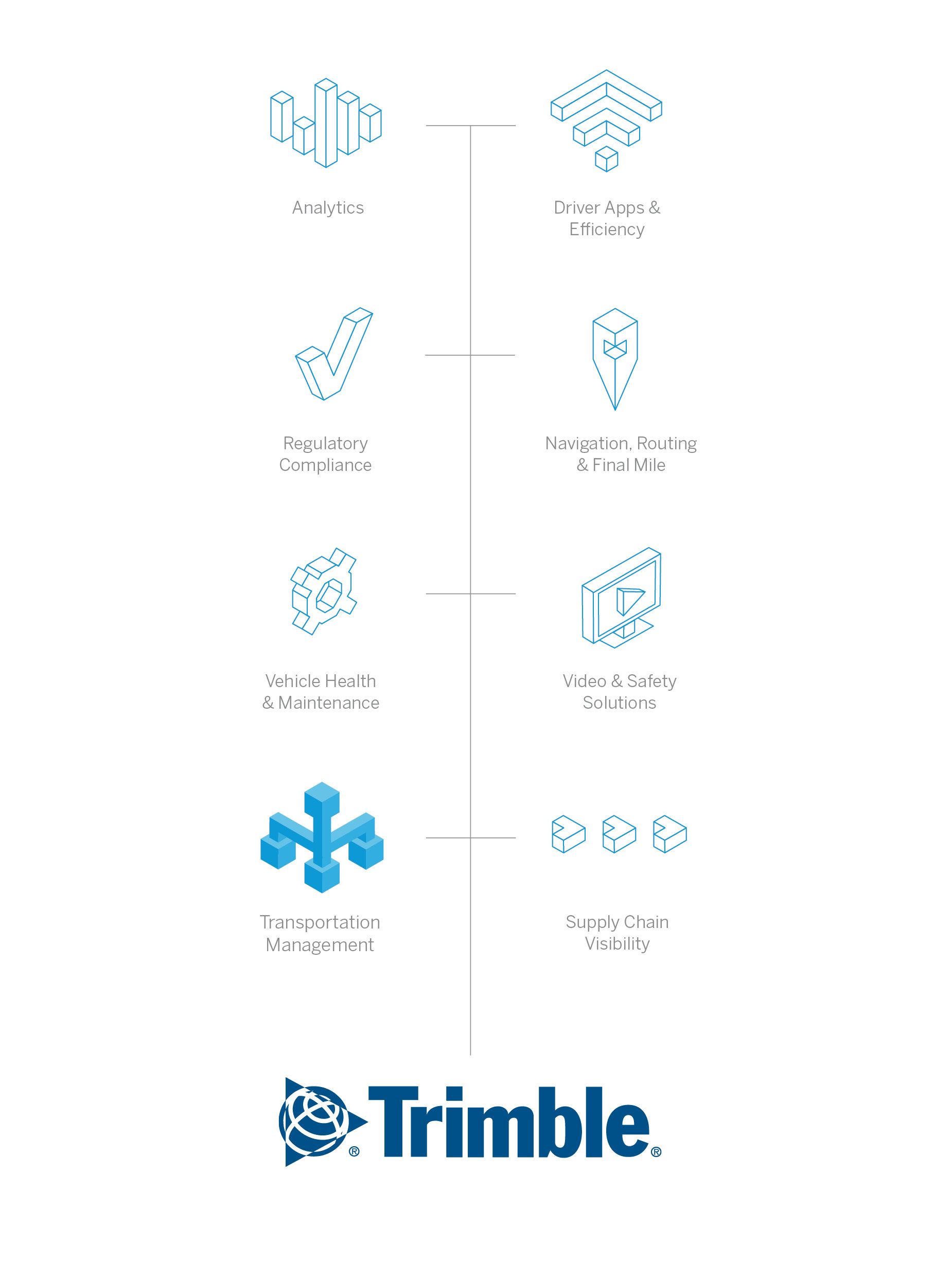 DISCLAIMER ABOUT INFORMATION ACCURACY
Every effort has been made to provide complete and accurate information. Trimble Transportation nor its parent company nor affiliates make no warranties, express or implied, or representations as to the accuracy of content in this publication. We assume no liability or responsibility for any errors or omissions in the information. Additional modules or services may be available. Please check with your Trimble sales representative should you need functionality beyond what is outlined in this catalog. 
Each listing represents an application from Trimble Transportation. The listings are divided by function (see Table of Content on page 3.)