Streamlining the supply chain is right at your fingertips.
---
Kuebix Community Load Match
A connected supply chain promotes your business success. With Community Load Match from Kuebix, a Trimble Company, carriers and brokers can establish new, direct customer relationships from within the Kuebix community of 20,000+ shippers. Community Load Match matches shipment requirements with available assets, and it allows carriers to designate preferred lanes they are looking to fill. Conversely, shippers identify the optimal carriers and rates for truckload shipments. Its advanced matching capabilities are unmatched in the marketplace. Tender loads, accept/reject and view status updates within your TMS, all via EDI. Further, Load Match Group offers rate assessments to optimize logistics operations and to source new capacity. It's a win-win.
TMW.Suite can help improve the ROI of your fleet management system by integrating with a variety of certified smartphone devices and mobile communications. It seamlessly communicates digitally with drivers for trip status and load instructions, as well as supports shipment track-and-trace capabilities.
In addition, Trimble Transportation offers its own proprietary mobile communications application. D2Link is a cost-effective mobile data solution offered for use with various consumer smartphones – including iOS and Android phones from major cellular carriers. The D2Link system offers a flexible alternative to traditional, fixed in-cab communications platforms and includes key features such as bar code scanning, mobile imaging, signature capture, geofencing and forms/messaging.
Electronic Document Management
Trimble offers e-document management solutions that streamline your business. Whether you choose our TMW Imaging product, TMW-Synergize or one of our partners – electronic document management turns trip paperwork, invoices, forms and archived documents into electronic files that are easy to access at any time. Scan, store and manage everything you need.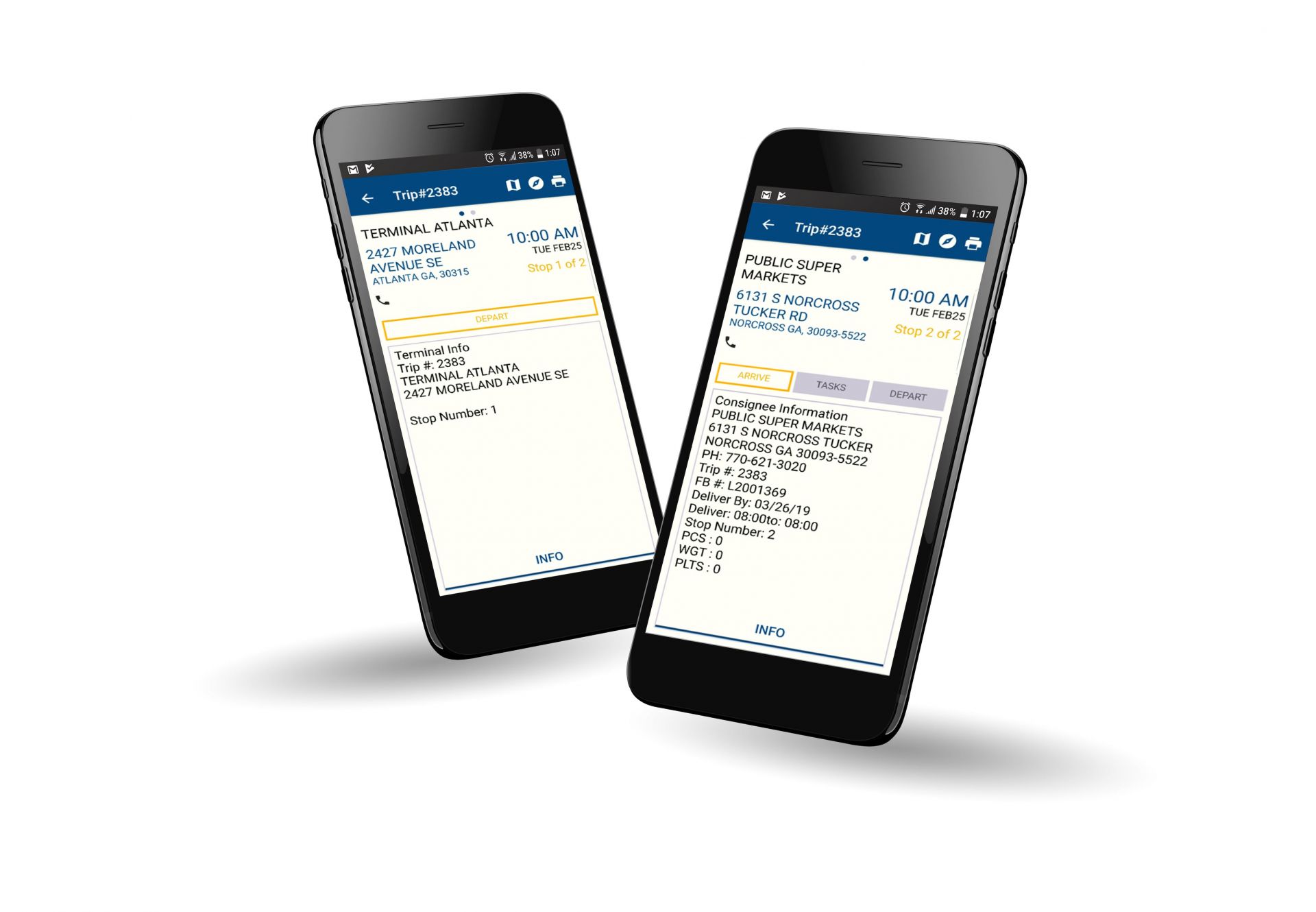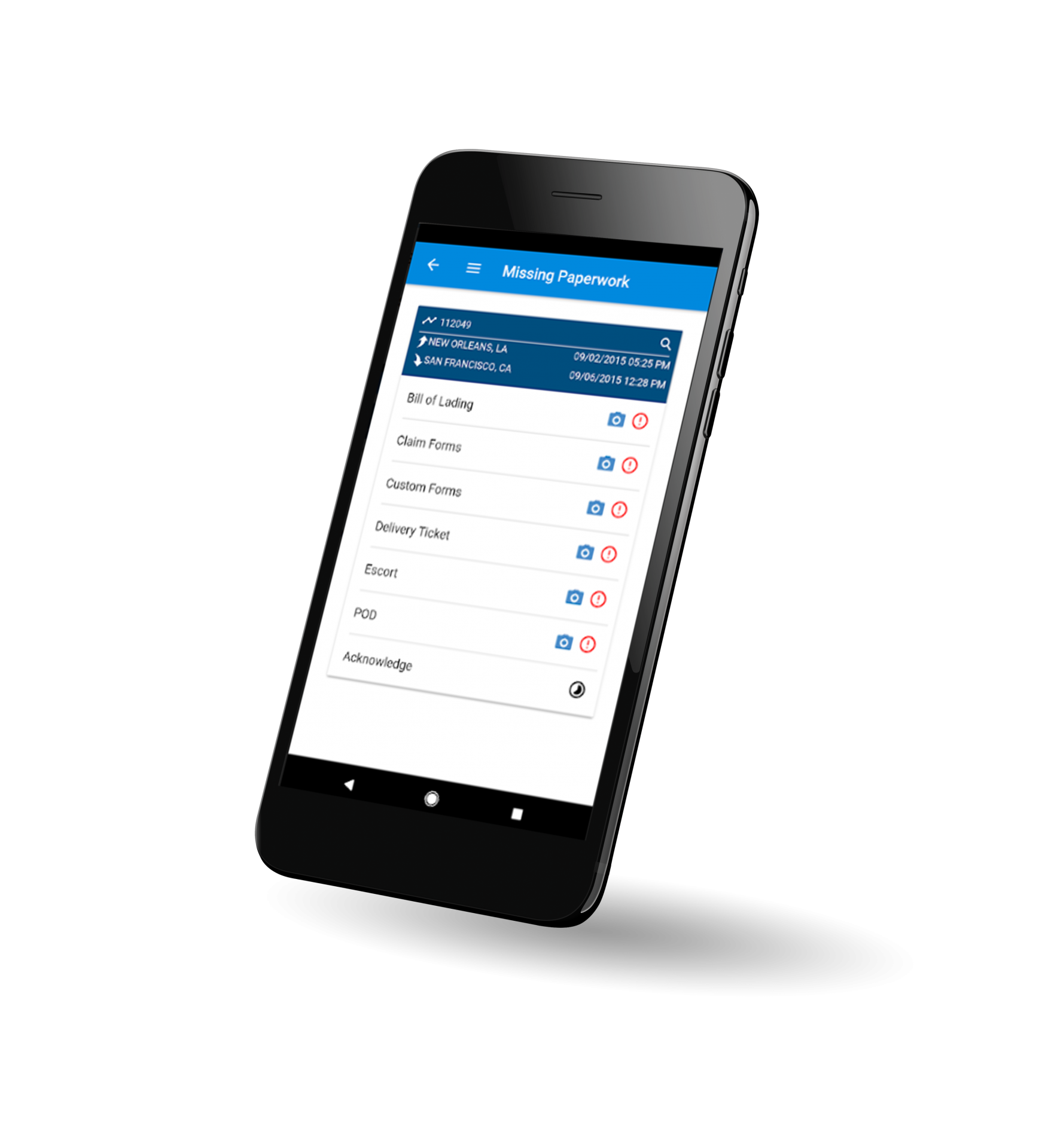 TMW Mobile Imaging is designed to alleviate disruptions to freight settlement. The integrated system matches captured images to the correct load based on required data in the TMS, which enhances accuracy. It also pairs with TMW.Suite Cloud Imaging to help simplify the classification process once a document has been sent. This eliminates the laborious process of indexing documents, allowing processing to be done immediately.
This is an easy-to-adopt imaging solution for document retrieval, indexing, and rendition invoice printing. Because the product is solely cloud-based, it can scale to fit your customer and business needs as they grow. The solution enables drivers to upload images to the cloud with TMW Go! directly from their phones.
The result simplifies work for both dispatchers and drivers. By using Mobile and Cloud Imaging side-by-side, drivers can use Mobile Imaging to focus more on completing deliveries safely and less about the billing. And dispatchers can access the information from anywhere because it's a completely SaaS-based solution.
Electronic Data Interchange (EDI) is an almost universal requirement in today's transportation market. Trimble has extensive experience in completing custom integrations with a wide range of EDI platforms to meet the needs of our customers. Transmit order information, status updates and financial between your trading partners immediately.
TruETA is a cloud-based, dispatch-to-delivery solution. It automates ETA calculations, real-time load locations, true arrival times, and any potential service issues. TruETA provides you with the ability to visualize live traffic flow, weather, road surface conditions – all to calculate accurate estimated times of arrival from dispatch to delivery. It accounts for required driver breaks and calculates remaining HOS at each destination to support accurate, advanced planning.
TruETA helps you identify and react quickly to events; providing concise, accurate, real-time information for each leg of every trip for improved customer service and financial outcomes.
Avoid service issues, know true arrival times.
Trimble Transportation offers an automated, optimized solution through TMW.Suite that identifies and allows load planners to select the best match, the first time for every load tendered. The matches are made using multiple variables including but not limited to location, remaining driver HOS and delivery time frames. In a matter of minutes, Trimble Dispatch Advisor saves your fleet time and money by helping your load planners and dispatchers to streamline common loads and concentrate on exceptions. Additional capabilities problem-solve to:
Increase speed-to-skill for new load planners

Heighten driver utilization and retention

Reduce OOR and empty miles

Limit dwell time

Improve on-time delivery and customer service

Decrease time and money lost to manual processes and errors
Designed to mitigate risk, this unique solution works by pulling key data from TMS, telematics and other sources to identify and collect risk factors. It is combined to provide a full view of risk and safety factors throughout your entire fleet. Data includes (but is not limited to): documentation on incidents, accidents, claims, violations, citations and litigation.
Using the combined risk and safety data, you can make safety decisions and develop education with long-term coaching plans. It empowers a safer fleet and better service to customers, drivers and the public.
Fleets, brokers and 3PLs can extend the value of TMW.Suite to their customers through Web portals that promote enhanced, on-demand communication and self-service capabilities – including entering loads, tracking shipments and obtaining rate quotes. These portals can be easily customized to reflect the type of business and specific requirements for each customer.